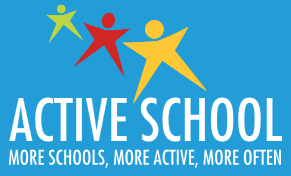 Physical Education
In Scoil Bhríde (Cailíní), each student receives at least one hour of timetabled Physical Education each week. We follow a standardised Physical Education timetable, ensuring that all strands of the Physical Education curriculum are covered. The strands of the Physical Education curriculum are:
Athletics

Dance

Games

Outdoor and Adventure Activities

Gymnastics

Aquatics (2nd-6th Class)
This is our PE Timetable:
Plean Bliana- Corpoideachais 2017/2018
Ranganna
M. Fómhair/D.Fómhair
Samhain /Nollaig
Éanair/Feabhra
Márta/Aibreán
Bealtaine/ Meitheamh
Naíonáin
Athletics

Games

Gymnastics

Games

Dance

Gymnastics

Games

Dance

Athletics

Games

Games

Outdoor and Adventure

GAA coach football & camogie J.I. S.I.

Rang 1 & 2
Athletics

Games-GAA Coach Football (First Classes)

Gymnastics

Games- GAA Coach-Football (Second Classes)

Gymnastics

Dance

Games

Dance

Athletics

Aquatics -2nd

Games

Outdoor and Adventure

Aquatics 2nd

Rang 3 & 4
Games

Athletics

Aquatics 4th Ms. O'Reilly

Gymnastics

Aquatics 3rd – Mrs. O'Connell

Gymnastics

Dance

Aquatics -4th (Mr. Devlin)

Games (GAA Coach 3rd & 4th Ms. O'Reilly)

Dance

Athletics

Games- GAA Coach -4th Mr. Devlin

Games

Outdoor and Adventure

Rang 5 &6
Athletics

Aquatics 6th

Games

Gymnastics

Games

Gymnastics

Dance

Aquatics 5th (Ms. Ni Chiosain)

Dance

Athletics

Games- Rugby Coaching 5th & 6th

GAA Coach -5th

Games

Outdoor and Adventure
We prioritise a different strand for development each year. Teachers attend CPD courses and share their knowledge with each other. We have prioritised Outdoor and Adventure for this year.
The Primary Physical Education Curriculum and PSSI lessons are used to inform teaching and learning.
Dance
In preparation for our Céilí Mór, each class prepared a dance and performed it for the whole school. Take a look at some of our classes rehearsing their dances.
Second Class performing 'Shoe the Donkey'.
Sixth Class performing the 'Two Hand Reel'.
Games
In Scoil Bhríde (Cailíní), we are very passionate about our national games. Camogie is a wonderful game. It is fast and highly skillful. Today we had a camogie display for the school. The girls who play camogie every week showed us how it is done! All girls from 3rd to 6th are welcome to come along to camogie training on Mondays after school with Mr. Devlin and Mr. Maguire. It's a great way to keep fit and healthy — and of course to have fun!
We play lots of games throughout the year, including basketball, rugby and rounders.
Athletics
On Tuesday 20th March, 24 girls from 3rd-6th class headed off to Porterstown Park to take part in the third day of the Fingal Cross Country series. It was a lovely , bright , crisp, cold sunny day – ideal for cross country running.
Once again , we had fantastic performances from all of the Scoil Bhríde girls with each one of them putting in a huge effort and showing great improvement since their last outing.
Outstanding performances from Adele Anigala and Aimee Corcoran (3rd class) who finished a superb race in 4th place and 2nd place respectively , Ola Kuzma (4th class) who finished in a very good 6th place and Aoife Corcoran (5th Class) who paced herself excellently to take the lead in the final stretch and win the race in style.
Well done to all!
The final event in this series will be held in Santry Park on Tuesday 10th April.
Keep up the running during the Easter Holidays, girls.
Over the last few weeks, girls from 3rd, 4th, 5th and 6th class have been training really hard and making a great effort to improve their fitness. On Tuesday 27th, the girls from Scoil Bhríde Cailiní braved the freezing weather conditions to take part in the  cross country running event in Porterstown Park.
 It was an extremely successful day and we had incredible performances from every girl from 3rd to 6th class!
Our 3rd class girls kicked the day off in style with a brilliant 300 metres run.  Our very own Aimee Corcoran finished in a wonderful 2nd place! Well done Aimee!
The girls in 4th class were next in the 400 metres run and we had several top ten finishes!
Then it was the turn of our 5th class girls running in the 500 metres event. There were some terrific performances. Special congratulations must go to Aoife Corcoran who finished in First Place with a superb run.
The 6th class finished the day off in impressive fashion, running 600 metres in very snowy conditions!
Well done to all the girls involved!
A great day was had by all. A special thank you to Mr. McCrudden who has been training the girls in all sorts of weather over the last few weeks. A big thank you also to Ms. McKay and Ms. O'Reilly who accompanied the girls to the event and and gave them great support and encouragement. We look forward to another cross country run on the 20th of March in Porterstown Park! Every girl is welcome!
There has been a HUGELY enthusiastic response to Cross Country training from the girls in 3rd to 6th Classes. A very large number of girls have been training at lunchtime in the field. Well done to all concerned. The first outing is on Tuesday 27th February in Porterstown. Watch this space!
Each class also covers the athletics strand throughout the year. We are very lucky to have a wide variety of equipment and lots of space to carry out the activities.
Swimming
All classes from Second Class to Sixth Class, attend swimming lessons in Coolmine Swimming Pool. Each class receives six weeks of lessons. We always see a great improvement from the first week to the last. Here are some pictures of us at the pool.
Gymnastics
Gymnastics is great fun! We have been learning different sequences using benches and mats. We can really throw some shapes!!
Outdoor and Adventure
Ms. McGeough's Class have been busy doing an Easter Hunt! 
We have been working hard on developing resources for the Outdoor and Adventure strand of the Physical Education curriculum. We have allocated the months of May and June to roll out this strand. Some classes are very enthusiastic and have started already!
Ms. Tiernan's Class have been completing some Outdoor Challenges…indoors!! They have been building 'bridges' using hoops and following strict instructions. This really tests your problem solving skills and it is important to work as a team.
They also had to work as a team during 'Jailbreak'. A beanbag was passed from one end of the bench to the next without using hands or letting the beanbag drop to the floor!
 The stars in Ms. Kelly's class have been busy with Photo Star!
We had so much fun playing games with the parachute. Teamwork is very important!
Two of our teachers attended the Physical Literacy Session in Dublin West. They prepared a powerpoint presentation and a practical session and shared their knowledge with the rest of the staff  one afternoon after  school .Teachers were given lots of ideas on how to include the fundamental movement skills into their PE lessons. They also learned about peer assessment and teacher assessment and got a chance to practise on each other while  perfecting  the long jump from standing position. We discovered many hidden talents!  Great fun was had by all and everyone came away with lots of  fresh ideas and activities.
The Outdoor and Adventure Strand was the area we identified as one we needed to work on this year. Teachers at the different class levels were asked to research and gather together a selection of activities suitable for  the different classes.
Each teacher presented their activities to the group and we got the chance to try out many of the activities: orienteering for the juniors , ideas for matching pairs, photostar, snake walks,  parachute games and many more. The hula hut challenge proved to be the favourite!
We decided to put the resources together into boxes  for the different class levels so that they are readily available for use with the classes.